A kind-of height
I ached for some cigarettes. Funny, because I never smoked. But he smoked hourly, probably. I always liked the way it smelled on him. I remembered a time when we'd shared cigars on the parking garage rooftop, smoking out little moonbeams, down to the darkness of 20th street. I looked out at a hotel – flashing green sign – sleep here. With him. Ahhhh, with him. He smelt like tobacco and dirt but he made me feel pretty. I blushed, cherry-red around him; my cheeks giant freckles of nerves. Listless, but lively, we lived inside each other's emptiness, for awhile. Awake, eyes open on coffee and insomnia in our tight space filled with guitar strings and Magic cards. He never wanted to teach me to play. He wanted me to fall in love with him, and I might have, too. He looked good, in his one suit, and I liked him sitting in the passenger seat of my car. Orange, under the glow of streetlights. But now, in the aftermath of an almost-love we can't even be friends. I smoke, to remind myself of the comfort I found in his presence. That time we were on the roof, waving to the people down below. We probably weren't ever really friends (just friends) but we were tall.
the bedpost diary
secrets are the lies on bed sheets
steamed stained suspicious in the morning when your
lover's gone
never considered in
porous pink primed passion
how the bra is best left undone -
the time it takes to . . . oooh
how you wish you had asked
about that
floozy and the other
night you lied about should you have told?


ghost
honey, your bones are inexplicably lovely.
there, in a cavity of the earth
completely swallowed, engulfed,
by a particular matter of soil and grass.
your remains are not remains, baby
life has not yet left you
just because you
rest
in solitary pieces covered by earth
does not mean you are beyond everything
I still think of you and I see you
standing next to me when I look
in the mirror, and sweetheart
you're going to have to be more
observant of your smell.
it's overwhelming my senses
which is seriously tragic when
it makes me believe
I could touch you.
haunting
I get pretty sick of people thinking I'm still here. Like, "oh I can feel your presence." Bullshit! I'm gone. I've left; completely digested and overwhelmed by this cavity in the earth that was dug for a grave where you could come and wish me back to life. I am remnants of what I used to be! Sticking around is really getting tiring, all this spooky crap. I'm no good at it so you just need to let me go. Oh, and I can't do anything about that smell. I'm dead.
Powered by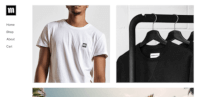 Create your own unique website with customizable templates.