I've been knee deep in lists lately. Between my personal to-do lists and the plethora of list format articles that fool me into reading them with their click-baity titles, I've been writing and reading an awful lot of lists. So, I thought, what a novel idea to make a list of lists. It's a little listception. Ba dum ch.

1. To-do lists

​This is, perhaps, a somewhat obvious favorite given the content of last month's favorites. To-do lists have been keeping me on track and giving my days purpose and a sense of fulfillment. To-do lists are pretty great if you can find a way to make them work for you, otherwise they just kind of accumulate little boxes and tick marks that never see any action. Exhibit A: stock photo featured above.

2. Book lists

I've been doing some casual freelancing with a website called AmReading, and I write an awful lot of book lists. At first I was like, "god, I've sold out," but then, I've found that these are a fun way to get a vague sense of what kind of books are out there in the world, and it makes my Amazon book wish list like three pages longer on the daily.

​

3. Shopping list

This is an upcoming favorite. My husband and I are getting ready to move into our own place. We've sacrificed some personal privacy by moving in with his parents so we could take our time finding a decent place of our own, and we found it! Hoorah! Good things do come to those who wait. This weekend, we will once again find the need for shopping lists because the fridge will be ours. ALL OURS, MWAHAHA!

4. Playlists

When I was in junior high and high school I took great pleasure and tremendous care making playlists for friends and family. I would meticulously write out the name of each song and artist, plus (if I was making the list for someone special ; )) I would write a small note about why the song was so awesome. I've been making an effort to listen to more music again lately because it's a great stress reliever. I've been utilizing Spotify to create playlists which I like, and I'll continue to do it this way because, well, free. But, uhh, I know CDs are on their way to being antiques (god that's weird), but there's something about the physicality of a CD mix that just can't be beat. Skips on bumpy car rides and all.

I was going to try and compose this list of 5 lists, but I couldn't think of another one that I've actually been using. A quick google reminded me of the, 'Bucket list,' but I've never gotten into that. I remember making one when I was younger, but that was before I conceptually realized that time really is finite and, well, that puts a lot of pressure on a Bucket list when you start to accept that you're going to die one day.





Such an optimistic ending, right?

​
Powered by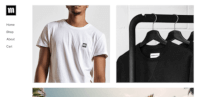 Create your own unique website with customizable templates.