Me: What do you want?
Me: To do stuff that feels important.
Me: What's important?
Me: Oh, stuff that matters to other people.
Me: But, what matters to you?
Me: I guess, it would appear, that what matters to other people is what has mattered to me.
Me: Well if you don't know what's important to you, how are you going to do that important stuff?
Me:
Me: How will you do it?
Me:


Powered by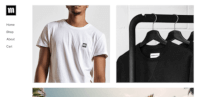 Create your own unique website with customizable templates.