I really didn't come up with any favorites this month. April went by super fast. I think this is because I set a tough personal goal for myself and I largely avoided making any significant progress on it. So, because this goal went so untouched it seems like the month got away from me. I'm feeling alright about it though, because when I set the goal I knew that it would require more than a month. I'm thinking about last month as the primer, I was readying myself to approach the goal, if you will. Anyway, as I'm not going to divulge what the goal was I'm going stop rambling about that now.

Since April went by so fast, I couldn't think of anything I'd want to include as a Favorite, so instead I thought I'd make a list of things I don't like. Just generally, not only from the month, but as a whole. While I'm not going to reflect on why I don't like these things here in the post, the list is not meant to be simply a bitch list. On my own, I want to consider what it is that gets me about the following items and challenge myself to overcome the irritation or distress, if need be.



Ok, so obviously there are some things that get to me that are a little silly, like crumpled up pieces of paper. My husband loves to tease me with this one, when we go to restaurants he crumples up the straw wrappers and puts it in front of me. I hate looking at it. I can't explain what bothers me about it but I just know I absolutely hate it. And you know what, I have a crumpled tissue sitting in front of me right now and I'm not bothered, it's just when it's small . . . I guess? I don't even get it myself.

Then, there are other things like adults who take themselves too seriously or people who are rude to waiters, those I'm not too concerned about challenging. The issue with those irritants is to ensure that I still have compassion or at least try to understand the other person's perspective. Even for the dude with spiky hair.

Alright, go forth, will you, and challenge the things that cause you the utmost bother.


Powered by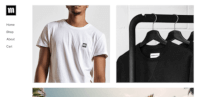 Create your own unique website with customizable templates.