​The idea behind the law of attraction (LoA) is that where you put your focus and energy is what you will get out of life.


Hmm, phrased like that I actually really believe in it. That doesn't quite sum it up.

It's the idea that if you have positive thoughts, you will have positive experiences. Meanwhile, the reverse is also true. If you have negative thoughts, you will have negative experiences.

That still doesn't quite capture what I'm trying to reveal about the LoA.

Okay, let's see, what I'm trying to get at here is that I believe the law of attraction has value, but I also believe that it's not a guarantee to success. I believe that it's a passive approach and it's a way to avoid making any real, tangible progress on a goal or dream. What really rubs me the wrong way about the LoA, though, is the idea that you can "manifest" your dreams. Dreams are pretty nebulous and there's no way of knowing exactly what's going to put you on the right path to achievement, but you'll never get on that path if all you do is sit around and visualize the path rather than go out and pave it.

I've had tremendous success with some aspects of the LoA. I count my blessings every morning in a gratitude practice. I have worked on fostering positive thoughts. I have set intentions to manifest things in my life, but I've also taken action. For example, the biggest area of lack in my life is in the social arena, and I've made efforts at improving that, but if all I did was sit around and visualize myself hanging out with friends, then I wouldn't have made any progress. I had to make a plan. I had to text friends and choose a date to get together. I've done that even when I've felt as though they've never made an equal effort with me. I have a friend who almost never invites me to hang out, but every time we do hang out we have a great time and we always say "let's do that again." She rarely makes the next move and that used to really put me off, but, I've reframed my thoughts and decided that in that friendship I'm the leader and I make the decisions. It's up to me. That feels much more empowering than telling myself "she never tries." (To be clear, if she seemed like she had a miserable time with me, then I'd give up, but since we always have fun, I think it's worthwhile to continue to extend the effort).

In this regard, I manifested my goal of improving my friendships by reframing my thoughts and thinking more positively about them, but, more importantly, I took action. Friendships haven't simply appeared in front of me from the dust. That's where I get hung up on the LoA. I've never read or heard anything about it that talks about the necessary action. I can't just say to myself every day, "I am worthy of friendships" and expect to make friends. I do believe, however, that repeating a mantra like that will change how willing I am to make the effort, it's just that the LoA is not a solo gig. The LoA is helpful as a part of a goal-setting process, but it's not a means to an end.

The other problem with the LoA is that having positive thoughts doesn't guarantee a more positive experience in life. Positive thoughts won't harm you and it's definitely worth it to think more positively, but it's not a weapon against the bad and harmful things in the world. Just because you're grateful for everything you have in life doesn't mean that they won't all be senselessly ripped from you. It's comforting to believe that, but that's just not the way the world works.

Pain is a part of life and it's better to accept that and learn how to cope than avoid it.

The LoA is great to form a generally better experience in life, but it's not a means to stop suffering altogether.
Powered by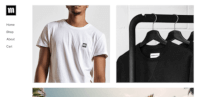 Create your own unique website with customizable templates.