​One of the things I often think I'd like to change about myself is how slow and cautious I am in life. I take eons to make a decision and I fill out forms like I'm getting paid for each hour I spend on them. I am slow to get myself sorted in the mornings, despite the fact that I don't wear makeup or ever really mess with my hair. I'm slow to finish projects. I take forever to learn new tasks. I'm slow to warm up to people.

I move about as fast as a sloth.

​I'm a slow poke, and I usually get frustrated with myself about it, but this holiday season I made two big financial errors because I was rushing to finish tasks. I made two big financial errors that put our bank account in the red. Thank God it was only temporary and we had funds elsewhere to cover it, but the whole fiasco could have been avoided if I had taken my usual slow and cautious approach to paying our bills.

At first, I was really mad. I went the usual route of looking for someone to blame and then getting mad at myself. Then, once the anger had subsided I was embarrassed and weepy. I felt so stupid. I couldn't believe my mistakes. Just one right after the other. Both times were so similar – shouldn't I have learned from the first mistake?

After a couple of hours and some hugs from my unbelievably understanding husband I stopped berating myself and decided that maybe these mistakes were a lesson in appreciating myself for my slow poke ways. When I take my time, I hardly ever make such big mistakes. When I check and recheck and triple check I keep myself from doing something potentially catastrophic. I still feel pretty stupid about the whole thing, but I also feel like it was a lesson well learned.

I need to be able to find the value in the traits that frustrate me. I believe so much that people can change so sometimes I want to change every trait or quality that doesn't suit me, but being a slow poke is a part of how I operate and it suits me in more ways than it fails me. I'm slow and I'm cautious and there's nothing wrong with that.
Powered by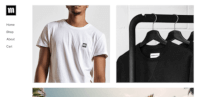 Create your own unique website with customizable templates.