I can't decide if January went by quickly or slowly. Actually, no I can. It went by slowly, but not in a bad way. It went by slowly in the way that feels like I accomplished a lot and was able to enjoy most days. It is, believably, February 1st now and soon I will be 25 years old. That is less believable than the fact that it's February. I was always the type of kid who never wanted to grow up, and I'm still like that now, yet, I find myself wanting to speed up time. What an odd balance of desires.

Regardless of my wish for hastiness, I think I was able to take January day by day and slowly create a routine for myself that will no doubt be challenged when my husband and I hopefully move in the next two weeks. . . oh my gosh it's only two weeks away.

I always meet change and transition with a fight, even if it's good change. So, hopefully my heightened awareness to this will help me ward off the usual ensuing depression when we move.

Enough rambling, although my first Favorite relates to my little anecdote above, because I'm hoping it will serve as a frame work to keep me from falling into my usual post-transition hole. What I'm talking about is a

To-Do list. In the past 3 months, I have become an avid creator and user of To-Do lists, but only recently have I really begun noticing and reaping the benefits. I make these lists of my own accord, I don't use an app or template, I just make a small box next to the task, and I usually create a list of about 3-5 tasks for each day. Just last week I started using colored pens to categorize each task because I've learned that my brain likes to think categorically. Somehow, the colors have helped me approach each task with more exuberance. Probably, more likely, the exuberance is coming from the fact that I've been productive as a result of the list, but you know, the colors do help make it look pretty.

---

This is the mid-week glance at my To-Do list. I've planned a little bit for Thursday and Friday, but normally I just write the list the night before. If I plan too far ahead my schedule or mood might change.

Perhaps it seems a little silly, and if it wasn't for the fact that this has become a very personal endeavor of mine, I would also likely think it was silly. In fact, I did think To-Do lists were silly before I started utilizing them on a daily basis. I'd only make them when a task or project was down to the wire, but now I've been using mine not just as task masters, but as a way to keep myself inspired and motivated, and as a way to ward of anxiety and depression. It's very easy for me to slip into thinking that I don't do enough, and then make it personal, I'm not enough, I'm lacking, but with this list I can physically see what I've done in a day and what I plan to do. If I worked out every day of the week, but didn't note it to myself anywhere, then I might think by Saturday that I was lazy all week. I'm lazy. If I worked hard every day of the week on a grad school essay but didn't note it anywhere, anxiety might overtake me on Sunday and send me into a panic thinking, "how will I ever get it done?" I'm incapable.

These lists have been a tangible way for me to reverse negative self-talk because when I look at them I can't refute all the work I've done. The next step, though, is to be more flexible, and recognize that some days items on the list just won't get done, but that doesn't reflect on me as a person.

I probably won't use To-Do lists this religiously forever, but for my current stage in life the lists are what I need to remain realistic about what I am doing to meet my obligations as well as my goals. ​

For my graduate program in Creative Writing for Children and Young Adult's we have a required reading-list comprised of picture books, middle-grade, and young adult novels from various genres, and in January one of the books I chose to read from that list was

Holes

by Louis Sachar. I'd seen the movie several times as a kid, but never did read the book. I was surprised how vividly I remembered the movie, normally my childhood memories are vague and fuzzy, but I could clearly see the scenes in my mind as I read. Writing this now, I'm realizing the clear memories are due to the fact that the movie was just so damn good, because it was adapted from such a damn good book. If you've seen the movie, but haven't read the book, it's worth a read, especially if you want to write. It's an impeccable study on the way the details and characters in books need to connect to the overarching narrative.

---


​Go forth, will you, weave details into a narrative and experiment with To-Do lists.
Powered by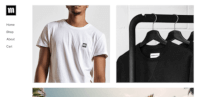 Create your own unique website with customizable templates.