It probably doesn't seem terribly introspective to make a post about monthly favorites, but I think it's actually a really mindful activity to consider what products and/or media you've consumed throughout the course of a month, and choose what you liked best.

Now, I tend to be a loyal consumer, when I find something I like I stick with it, but that makes the monthly favorites even more of a challenge. This month I have a wide range of favorites, but in future months I may only have one favorite, and that favorite very well may be sleeping.

I am not a paid sponsor for any of the products/apps/media mentioned. I just enjoy the content and wanted to share it.

During the month of June I consumed mostly media, but my one of my favorite products was Noosa Yoghurt, a company that happens to be based in Colorado where I just moved.

​Their yogurt is a bit costly, so it's more of a treat, but I particularly loved the raspberry, key lime, and blood orange flavors. The yogurt is so rich it makes a good substitute to traditional dessert. If you have a sweet tooth (and you like yogurt) this yogurt brand will satisfy it.

While I had to limit my consumption of this yogurt because I couldn't justify the cost, I didn't have to limit myself with Alpha Bear, a fun word find game for mobile devices. It was the first free app I downloaded and didn't delete on my first smart phone (I've had a basic phone since I was 16 because geeze, how do students afford anything else?). Most other apps that I tried I uninstalled due to the tremendous amount of ads and downloadable content. While Alpha Bear does give you the option to purchase more 'honey,' the in-game currency, the game doesn't make it difficult to play without it (and it also doesn't bombard you with unprompted ads). You earn free honey pretty quickly throughout the course of the day, so unless you want to have an Alpha Bear marathon you don't need to purchase the honey to be able to play. I love word find games like the classic Bookworm, and Alpha Bear operates under the same gameplay concept as Bookworm, only it's much, much cuter. Think adorably dressed teddy bears that whistle.

Another app I had a lot of fun with this month is Monument Valley. This app isn't free, but at just about $4.00 it won't cost you much to experience this beautifully designed puzzle game woven with a story about the fictional Princess Ida. In the style of M.C. Escher, the puzzles are meant to challenge your visual perception. There are 10 puzzles in all, plus a free mini game called Ida's Dream. If you can't get enough of Monument Valley after all that, there is an additional set of puzzles you can pay to access, but the base game provides you with plenty to justify the cost. Even after you've completed all the puzzles you can reset the game and start again, which will probably prove to be similarly challenging as the first play through.

When I wasn't squealing over the cute bears in Alpha Bear, or contemplating the puzzles in Monument Valley, I was watching Aziz Ansari's Netflix original Master of None. I love Ansari as a comedian and actually had the privilege of seeing him perform live when he came to the University of Wyoming while I was going to school there. He tells smart jokes, and really hits at topics pertinent to adults in their 20s and 30s, and even though I'm married, I still find his commentaries on what it's like to date in the modern 2000s to be hilarious.

Master of None has a cinematic feel to it, even though it tackles relationship topics often glibly addressed in sitcoms. Ansari's character, Dev, is contemplating how fast life begins to move once you get to be in your mid-late 20s. He sees his friends with their kids and wonders if he could ever live that life, he listens to his co-workers talk about being in comfortable relationships and wonders how people ever make it work. He gets involved in his own long-term relationship and worries about the possibility of getting married. He contemplates what it means to make the most out of life before you've settled down with a partner and kids. Master of None​ manages to find the right balance between thoughtful and humorous, but I could hardly expect Ansari to fall short there.

My next favorite is long past due, but I tend to be a latecomer to movies. Zootopia was a movie I had wanted to see since the first trailer, but when it came out I was living in a small town with a crappy movie theater, and going to the movies just wasn't that much fun. But I watched it recently on my in-laws giant screen TV, and it didn't disappoint. There's probably not much sense in reviewing it, just know, much like Ansari's Master of None, the movie strikes a balance between humorous, and thoughtful, relevant social commentary.

I'm not entirely sure how I found this next favorite. It's nothing groundbreaking, but I just don't remember how I was introduced to the band Shakey Graves, and I have no idea why I hadn't listened to them before. They've got a country-ish, bluegrass feel to them mixed with Bright Eyes mixed with White Stripes. That description does them no justice, or maybe it's perfect and will become their description on Spotify. If you haven't listened to them before, I highly recommend giving the song 'Dearly Departed' a listen. While you're at it, check out the music video. It too, strikes that balance between humor and thoughtfulness. I also recommend checking out their appearance on NPR's Tiny Desk, which, come to think of it, is where I first listened to them.

My last favorite is the Young Adult novel Stoner and Spaz by Ron Koertge. I chose to read this novel because Ron Koertge is going to be a faculty member this summer at the creative writing program I'm attending, but it's a book I would have chosen to read on my own anyway. The novel's protagonist is an adolescent boy living with cerebral palsy, and I love that this boy isn't given any pity or any outs because he's living with a challenging condition. Ben is still held accountable for isolating himself from his peers at his high school, and he's still called out for being a bit of a snob at times. I also love that Colleen, a drug addict who shows interest in befriending Ben, is often the one to hold Ben accountable. The relationship between Ben and Colleen is an interesting dynamic and I'm interested to see what will happen in the second novel Now Playing.

Oh! I also love that both these books have been challenged by book banners. That just makes me smile because the most scandalous scene in Stoner and Spaz​ was not very scandalous, so I'm sure the banning is more about the fact that the narratives of these two novels challenge the traditional, able-bodied script.

I hope you found something you'd like to check out. Go forth, will you, and write books that get banned.


Powered by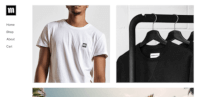 Create your own unique website with customizable templates.