Positive thinking might bring to mind the light and perhaps naïve thinking of the beloved literary figure Pollyanna, but thinking positively doesn't have to be that extreme. This may be a hard message to send through the dense overkills of the Internet, but not everything has to be extreme.

I mean, I myself am more naturally inclined to be like MTVs Daria.

But, when I consciously make choices to think positively, I find that I am not only happier, but that I work harder and feel less tired. This isn't some novel discovery, the field of

positive psychology

has my back on this. When we find something positive to focus on, something positive to live for, then we live more meaningful lives.

It's hard though, isn't it?

My brain is trained to think of disappointments, set backs, and failures before it recognizes progress and successes.

That's why I have to make conscious decisions to think positively. I don't just wake up naturally chipper. I haven't always been able to shrug off failures and disappointments and

I have a hunch that the majority of people in the developed world face the same problem. If we didn't, then positive psychology probably wouldn't even be a necessary field.

I've been thinking about this a lot today because two big disappointments happened. Disappointments that in the past, might have made me count the whole day as a misery. The first was that my husband and I had invited friends over for dinner and I'd cleaned the house, we'd planned a nice meal, but they cancelled. The second disappointment was that I made a pie, but I failed to follow the directions carefully enough and it didn't turn out.

I had a moment after the first disappointment where I thought wow, I'm such a shitty no-good person that people don't even want to come spend three hours with me for free food, but I bounced back super quickly and moved on with the day. Not only that, I realized that it wasn't personal and had nothing to do with who I am as a person. It wasn't about me. Most things in life are, in fact, not about me.

Then, after my pie was a weird chunky failure, I just tossed it out without hardly a moan. The pie, of course, had no vendetta against me as it was just a pie. Plus, I was making that pie for our friends, so it actually worked out that they didn't come to be witnesses to my pie mishap.

​

​It's embarrassing, but I did used to be so dramatic as to let these disappointments be day ruiners. I may have even blamed the pie for my own carelessness. Since I've made more conscious choices to be positive, though, these events can pass by like any ordinary event.

That, I think, is the power of positive thinking.

It doesn't change us in a day.

It doesn't make us instantly happier, but overtime, it changes the way we perceive and respond to disappointments and challenges.

Ok, but, I do still like being a bit like Daria. I'll admit it.

Maybe it's my inner emo kid living on.

​

What I like about Daria though, is not that she's some tortured emo soul - 'cause she's not - she's honest. She sees the truth hidden under people's falsehoods and lies. She doesn't fall for bullshit.

We could all stand to be more like Daria, actually. I'm not reversing my point about positivity, no, but it's important to be skeptical. I'm not trying to make the point that we should all be blissfully unaware for the sake of being positive anyway. What I am saying is that it's ultimately more exhausting to be negative all the time. Especially when it comes to our personal lives. If it's too hard to find any hope in the big picture, in the chaos of world events, then at least we can find some positives in our day to day lives - a beautiful sunrise or sunset, a favorite song playing on the radio, a kind conversation with a stranger, an unexpected kiss from a loved one, - even that can make a difference.

What I am saying is that being positive doesn't have to come with wearing rose colored glasses. Having even a vague sense of optimism can go a long way toward being productive and feeling good about what we do, but more importantly feeling good about ourselves.

This is all sounding a bit preachy and self-love guruy, so I'll bring it back to myself.

Looking to the bright side more frequently has allowed me to enjoy my days more. It has given me the strength and resilience to work through problems and challenges that, only a few years ago, I would have let defeat me. I'm still skeptical. I'm still cynical. Ok, even EDGY some days, but I'm more inclined to seek satisfaction and fulfillment than I used to be. Being positive is challenging and sometimes it makes me uncomfortable because it's just not the natural direction for my thoughts to go, but I'd rather be uncomfortable sometimes than miserable all the time. I would rather have a life, hope, and a future.
Powered by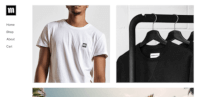 Create your own unique website with customizable templates.