This is a whirring, blurring, instance of mania

I'm sorry you haven't got any legs to walk with
and you can't come meet me on the sidewalk
heavy with the snow that we might lay in
But, truth be told
I know where your legs are.
You left them between pages in your bible,
nestled in the gospels, where you saw your sin.
You left your legs in an attempt
to live righteously, but, honey
you still have your arms, you still have your hands,
and oh sweetheart you still have your mouth
you still have your tongue. ​

Swoop

​This is the problem
we hardly come down
from these hungry skies
where listening is –
a glass to the wall.

Static unrest is all that is heard
and peering through spaces
between doors reveals
movements like syrup –
sticky and uncompromising.
Anxious breaths are illuminated
caught in the air like
caught in the act.

Stories have no grip –
slippery goblets frosted
with truth.
The challenge is
fitting the pieces together
to see anything other than
the damaged lives –
so far from this height.

We swoop down with heavy wings
hoping to mend the desperation, but
we see what the dormouse sees
burrowed in the ground
is only blinding
tucked away behind clouds
is only hiding
but how is it that

even pleasure is failure
when you live on the ground?




Powered by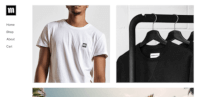 Create your own unique website with customizable templates.