Being a slow poke is on my mind. I just posted "In Defense of Being a Slow Poke" about a week ago, but I haven't really laid it to rest. I mean, I think I've come to terms with my natural slow rhythm, but I still find that I'm measuring myself against a fast-paced world. I wrote this idea down about the tortoise and the hare in my journal, and I thought I'd share it here since I've recently been on about a similar topic.

Also, consequently I learned how to spell Tortoise. Tor-toi-se. That's just so strange.

​I remember hearing "The Tortoise and the Hare" a lot as a child. I would say it was a fundamental fable of my childhood.

I grew up learning that it was important to do tasks slow and well rather than fast and sloppy. I think most children probably still hear this fable and learn this idea, but I wonder how much they even get the chance to apply it.

I'm going to sound like an old person set in her ways here, but life just moves so much faster than it used to. I mean, any adult would probably say that regardless of how the times change because we have a different concept of time as kids, but I don't just mean my perspective of time has gotten faster, I mean that as a culture, our approach to time has changed. I don't think modernity allows for the tortoises to win the race. Slow and steady isn't what teachers want. It's not what employers want. Fast and average seems to be the new standard.

Fast and average definitely isn't totally novel, but I think it's become much more rampant with the content driven lives we all lead.

(I just googled "More More More" looking for images and one of the results was the YouTube Logo. How fitting).

Whether we're making content or consuming content, it just seems we all want more. I mean, it really sucks that Bob's Burgers only airs EVERY OTHER WEEK! But, that show is, in my opinion anyway, quality. It's not fast and average. So yea, it's going to take more time. And, that show has done well enough to be on its 8th season, so there are some exceptions to the fast and average situation I'm complaining about. It's not a totally infections fungus. Exceptions aside, how many hares are granted more opportunities because they can crank out the content

​and product?

Hares are rewarded for sheer quantity and children are learning this early. I'm speaking from my own experience working in a public school here, but it seems to me that this is how school goes: keep up with a fast-paced curriculum or get left behind. And then tests, which are abundant, are timed and the expectation is for students to get a lot done in a little bit of time. Students who can do that are rewarded with higher scores and probably a little more attention from their teachers and very likely, at some point, money and opportunities. I think this is an antiquated system as most schools really haven't changed their style much since the inception of free public education, but this production expectation is reinforced in the changing workplace and changing lifestyles where it seems that more of anything, of whatever the hell it is you produce or manufacture or read or watch or whatever, is definitely better.

As someone who works at a tortoise pace, I find the whole "fast and average" standard to be infuriating. Sure, there are some tasks that I need to get done quickly and the quality doesn't really matter so I succumb to being quick and sloppy, but mostly, I work slowly and am extremely quality controlled, sometimes to my own detriment, but more often than not working slowly proves to be the best method for me. When I work quickly I become easily flustered. I drop shit left and right. I get grumpy. I lose sight of any purpose. And yea, I was never any good at timed tests in school.

It seems to me that "The Tortoise and the Hare" is no longer applicable. We might still tell the story, but I doubt anyone truly believes it anymore.

Powered by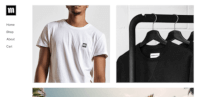 Create your own unique website with customizable templates.