Back on the topic of writing about things I hate, here, but I hate being busy.

Yet, paradoxically, I want to be busy.

It's a frustrating contradiction. On the one hand, I feel like a big lump if I'm not like "OH I HAVE BEEN SO BUSY!" when talking with others, but on the other hand, I hate when "OH I HAVE BEEN SO BUSY!" is a true statement.

What I actually want, is the status that comes with being busy.

People glorify packed schedules.

I could sound so much cooler if I was able to talk about the myriad of events littering my hectic yet gratifying week.

Wait, no, for people to be impressed I don't even have to once say how much I enjoyed myself. I just have to go on and on about how busy I was and the case is clear, isn't it? My life is amazing. It's so full and successful.

My oldest sister is the opposite of me when it comes to being busy. She seems to have something going on all the time. Every weekend she's going hiking and every weeknight she's going to a yoga class or riding her bike around town or taking her dog to the dog park or getting drinks with friends. Now, I know that I'm being hyperbolic. She doesn't have any social media so I can't look on Twitter and see what she did on a Monday or something like that, but she does send group messages to our family a lot with pictures from her hikes and her weekend trips. I mean, really, how many weekend trips can you take in a year? And, even though I react negatively toward all that talk about being so busy, at the same time I think I want it.

The thing is, when I'm honest with myself, I have a really hard time being busy. When things do start to pile up I get stressed and I find it hard to cope when I don't have more than a few hours at home on any given day. I JUST LOVE BEING AT HOME. I love sitting on the right side of the couch with a coffee or a whiskey sour sitting on our makeshift side table, and a book in my hand or something to watch on TV.

Of course, when too much time goes by with me just sitting on that couch I do start to get restless and want to go out and do things, so I guess that's where my contrasting desire to be busy comes from, it comes from that restless place. I look at my sister's pictures and she's OUT in the world, living. I am so insular sometimes . . . pretty much all the time, and I do want to get out and BE in the world more than I am, but I also don't want to have so little room in my schedule that I can't find time to sit on that comfy spot on the right side of the couch.

I might think I want to be busy, but I don't want the strife that comes with having a packed schedule. For my sister, I imagine being busy doesn't cause her a lot of strife. She must enjoy it if she plans her weeks out to be so busy, but for me, that's annoying. When I get busy I start to neglect the important things like cooking healthy food or finding time to spend with the people I care about. And, I still struggle with busy even when it does come from spending time with people I care about. I would much prefer being busy with people rather than work or other obligations, but I still like to have a good amount of time to myself.

The other thing about being busy is that it can be expensive. I may envy my sister's weekend trips, but I sure don't want to spend the money on travel expenses. I may wish I had a cool sitcom style group of friends to go grab drinks with at the very posh local bar every week, but I know I'd end up getting water a lot of those times because I wouldn't want to dole out the cash for another round of drinks. No, I'm good with my homemade sours.

Being busy is a personal preference, I guess. My sister never complains that she's so busy, she truly seems to enjoy herself. I can't know if she really does, it could be a rouse for all I know, but if she does enjoy it, then good for her for creating a life that she loves. My ideal life is more balanced. I'd like to have more things to look forward to. More events that get me out of the house. I love going to concerts and plays. I love going out to dinner and walking around downtown or hitting a trail (though I have no vested interest in hiking every damn weekend) and I wouldn't mind if those things happened more often, but, I'm also happy enough with myself (most the time) and my relationships that I don't feel like I HAVE to do all those things to be happy, they'd just be bonuses.

I have had the most personal growth during times where I've been able to be alone and consider my thoughts. I feel more ready to accept the general busy-ness of everyday life: Work. Keeping up with housework. Cooking. Education. Hobbies. Relationships. But, I don't care to overextend myself, even for the cool factor of being able to say "I've been so busy!" Besides, it's all perspective anyway. What's busy to me is a slow week for someone else and vice versa. I might still get envious when busy people seem so pleased with themselves for apparently accomplishing so much in a week, but I can realize now that being busy isn't what matters to me. What matters is that I can take care of all my obligations, that I can take care of myself and foster my relationships, and that I'm able to feel personally fulfilled at the end of each day (or most days, anyway).
Powered by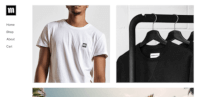 Create your own unique website with customizable templates.